WELCOME
Welcome to Keshapedia, the free encyclopedia on the multi-platinum, Grammy-nominated, singer-songwriter, Kesha, formerly known as Ke$ha. The wikia currently has 828 articles and 4,172 files. We have pages Kesha's discography, tours, tattoos and more! Help make this wiki even better by contributing! Sign up here! Be sure to check our policies. Thank you. :)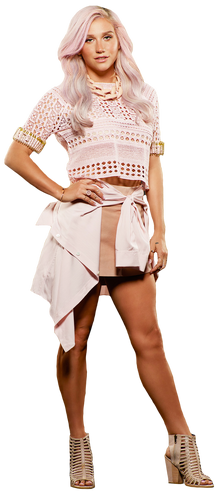 Kesha Rose Sebert is an American singer, songwriter, rapper, and actress. Kesha earned her breakthrough by being featured on Flo Rida's single, "Right Round", which reached #1 on the Billboard Hot 100 Charts. Her debut single, "TiK ToK", was released 2009, and topped the charts in many countries, broke the record for the biggest single-week sum of all time for a female artist, and became the best-selling single worldwide of 2010. Kesha achieved further success with two #1 albums, Animal & Rainbow, the latter receiving a Grammy nomination, the #6 album, Warrior, four #1 singles, and ten top-ten singles on the Billboard Hot 100 Chart. She released her fourth album, High Road in 2020 and it reached #7 in the U.S.
Along with her music career, Kesha has established a career for herself as a songwriter, having written songs for Britney Spears, Ariana Grande, and Miley Cyrus. She has also been an avid LGBT rights activist, as well as being involved with animal rights.

SINGLES
DID YOU KNOW...
...Iggy Pop is one of Kesha's idols?
...she has an IQ of 140, which is in the near genius range?
...she broke into Prince's house to give him her demo CD?
...she wore a trash bag dress to the MTV Video Music Awards in 2010?

Refresh for more trivia • More trivia
AFFILIATES
LATEST VIDEO
LATEST RELEASE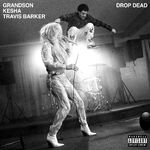 TWITTER
SPOTIFY
FOLLOW KESHA
STREAM KESHA