This list contains Kesha's past and current managers. She is currently signed with Vector Management.
Managers
Chelsea Gillis
Chelsea is Kesha's current manager and friend. She and her Gucci backpack are mentioned in the song, "Tonight". Her Instagram account is @chelsea.rae.of.sunshine (private) and her backpack's is @chelseas.backpack.
Monica Cornia
Monica Cornia is Kesha's former manager. She has appeared in several episodes of Kesha: My Crazy Beautiful Life. She interviewed the first candidate for a new assistant for Kesha and helped get rid of any embarrassing memories from Kesha's childhood when Casey came to visit.

David Sonenberg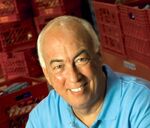 David Sonenberg is one of Kesha's former managers. Kesha signed with his management company, DAS Communications Inc., in 2006. DAS was tasked with obtaining a major label record deal for Kesha in a year's time in exchange for 20 percent of her music income, with her having the option of ending the relationship if they failed. In May 2010, Kesha's former managers from DAS Communications Inc. filed a lawsuit against her, seeking $14 million from her and $12 million from Dr. Luke for commissions on her RCA Records deal, alleging that she had extended the deadline for them to get her a major record label contract and squeezed them out of her career under pressure from Dr. Luke. Kesha launched her own lawsuit in October, citing the California-exclusive Talent Agencies Act and asking the California Labor Commissioner to declare her contract with DAS void because it had acted as an unlicensed talent agent while procuring work for her in California, where only licensed agents can do so. The case was settled in 2012 before the release of her second album.

Emily Burton
Emily Burton is one of Kesha's road manager. She has appeared in several episodes of Kesha: My Crazy Beautiful Life.

Nicki Lorenger
Nicki Lorenger is one of Kesha's managers.

Jack Rovner
Jack Rovner is the co-president of Vector Management.

Frances Bowdery
Frances Bowdery is Kesha's day to day manager since 2017.

Ken Levitan
Ken Levitan is one of Kesha's managers. He is the founder and co-president of Vector Management.

Community content is available under
CC-BY-SA
unless otherwise noted.