This page contains a list Kesha's pets. Many of the pets belong to her mother, Pebe Sebert.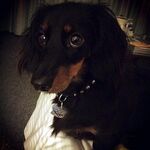 Bacon was Kesha's dachshund. She was born in early 2011 while Kesha purchased her in May 2011. Bacon then moved into Pebe's house after becoming attached to the other dogs.
She appeared on Ke$ha: My Crazy Beautiful Life in the episode "A Warrior In the Making."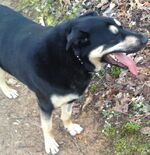 Bobo is Pebe's dog. Bobo was seen during a bonus clip of Kesha: My Crazy Beautiful Life, and inspired the chorus for the song "Warrior".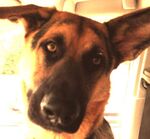 Dolly Parton
Edit
Dolly Parton is Pebe's dog. She was adopted on March 14, 2013. She is named after the American singer-songwriter Dolly Parton, whom Kesha has collaborated with on her third studio album, Rainbow.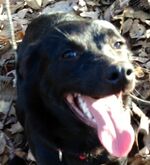 Ellie is Pebe's dog.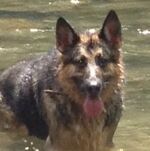 Jett was Pebe's dog. She had to be put down on May 5th, 2019, which was confirmed by Kesha during her speech for an award at The Humane Society Gala the day prior, which she dedicated the award to. On October 14, 2019, Pebe tweeted out that Jett had died.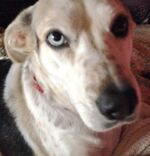 Magic is Pebe's dog. Pebe and Kesha rescued Magic from the streets of Honduras, where she was found nearly dead. They brought her back to the United States and nursed her back to health sometime before 2009.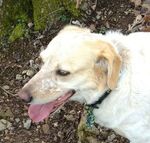 Murry is Pebe's dog.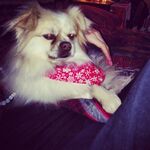 Winston is Pebe's dog. He was rescued on December 9, 2013. Winston had lived in the woods in Tennessee for a year before Pebe and Kesha found him.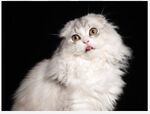 Carl is Kesha's most recent cat.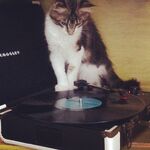 Charlie is Kesha's cat. He was adopted on September 23, 2014.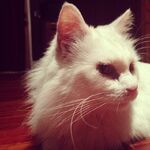 Mr. Fluffy Pant$
Edit
Mr. Fluffy Pant$ is Kesha's cat. Kesha rescued him on October 5, 2013. The next day, she asked fans to help her name him. The same day she decided his name and gave him an Instagram. He also has a Twitter. It is unknown if she still has him, due to him not appearing in any of her recent social media posts.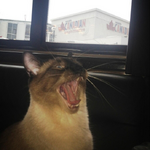 Mr. Peep$
Edit
Main page: Mr. Peep$
Mr. Peep$ is Kesha's Siamese cat. He was born sometime in January 2012. Kesha has called him her best friend. He was featured in the music video for Kesha's song, "Crazy Kids".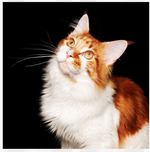 Queso is Kesha's fourth cat. He was nicknamed "Ginger" by fans due to the color of his fur.

Other photos
Edit
Community content is available under
CC-BY-SA
unless otherwise noted.